HALBERDIER Real Estate's Commitment to the Community
The HALBERDIER Real Estate Team sponsored the 5th Annual HOPE on the Green at The Woodlands Country Club on Monday to support The Will Herndon Research Fund at Beyond Batten Disease Foundation.
"We had a successful day of sharing our hearts, means and energy for Will Herndon – and eradicating Juvenile Battens Disease – keep the faith for a cure!" said Trey Halberdier, Founder and President of THE H Real Estate. "This is a cause dear to our hearts," explained Trey. "It was a great day to help raise money, awareness, and HOPE!"
For more information on this fund and how you can help, please go to the Beyond Batten Disease Foundation.
Trey attended another community event last Tuesday representing THE H Real Estate Team at the Future of The Woodlands. He shared the stage with other notable business leaders to discuss the ExxonMobil move and the opportunities it brings to the area.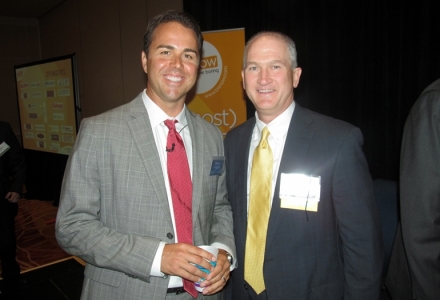 At the event, Trey highlighted The H Real Estate Team's focused impact on the community. They are presently developing 89k SF Class A Office near Exxon's campus, with an emphasis on being more affordable than other projects. Trey explained he has been surprised by multifamily activity, and some sites they planned to develop for office or industrial will end up as apartments.
HALBERDIER Real Estate is an energetic, creative, forward thinking commercial real estate company always focusing on doing the next right thing. They exemplify distinctive impact, exceptional performance, resilient endurance and community connectedness. Their devotion to the community they serve and call home sets them apart. They are, as Trey describes it, "A Unified Tribe of Servant Leaders".